June 10, 2016
This post is probably a bit overdue seeing as tax season has been over for about 2 months now.  However, I didn't want to miss the opportunity to tell you about our 2016 tax season intern and her amazing story.
We have hired interns for tax season for the past 4 years, and they are a critical part of our team as we get through crunch time.  They perform important functions such as receiving in all client docs, counting and taking inventory of the forms, scanning them into our system, and preparing our paperless tax workpaper files.  Additionally, they do a lot of the post-processing on our returns as well, including preparing tax folders for clients and mailing documents back when the returns are completed.  This year, we invited Loy Namukisa to intern for our firm.  Loy is from Kampala, Uganda and visiting our firm on a J-1 visa.  How did this come together, you wonder?  I must admit, it is a pretty incredible story.
When I was in college, I went to a concert one evening where a presentation was done on an organization called Compassion International, which serves the needs of children in the poorest communities around the globe through one-on-one child sponsorship.  Afterwards, I visited the table at the back of the auditorium and found the photo of a little 9-year-old girl in Uganda named Loy.  I submitted my information to start sponsoring her, and little did I know how much my life would be changed, as well as hers.  I (and later we, once Dennis and I got married) sponsored Loy all the way through her primary and secondary education, and we traded several letters a year throughout that time.  She was so intelligent and I loved getting her letters every few months.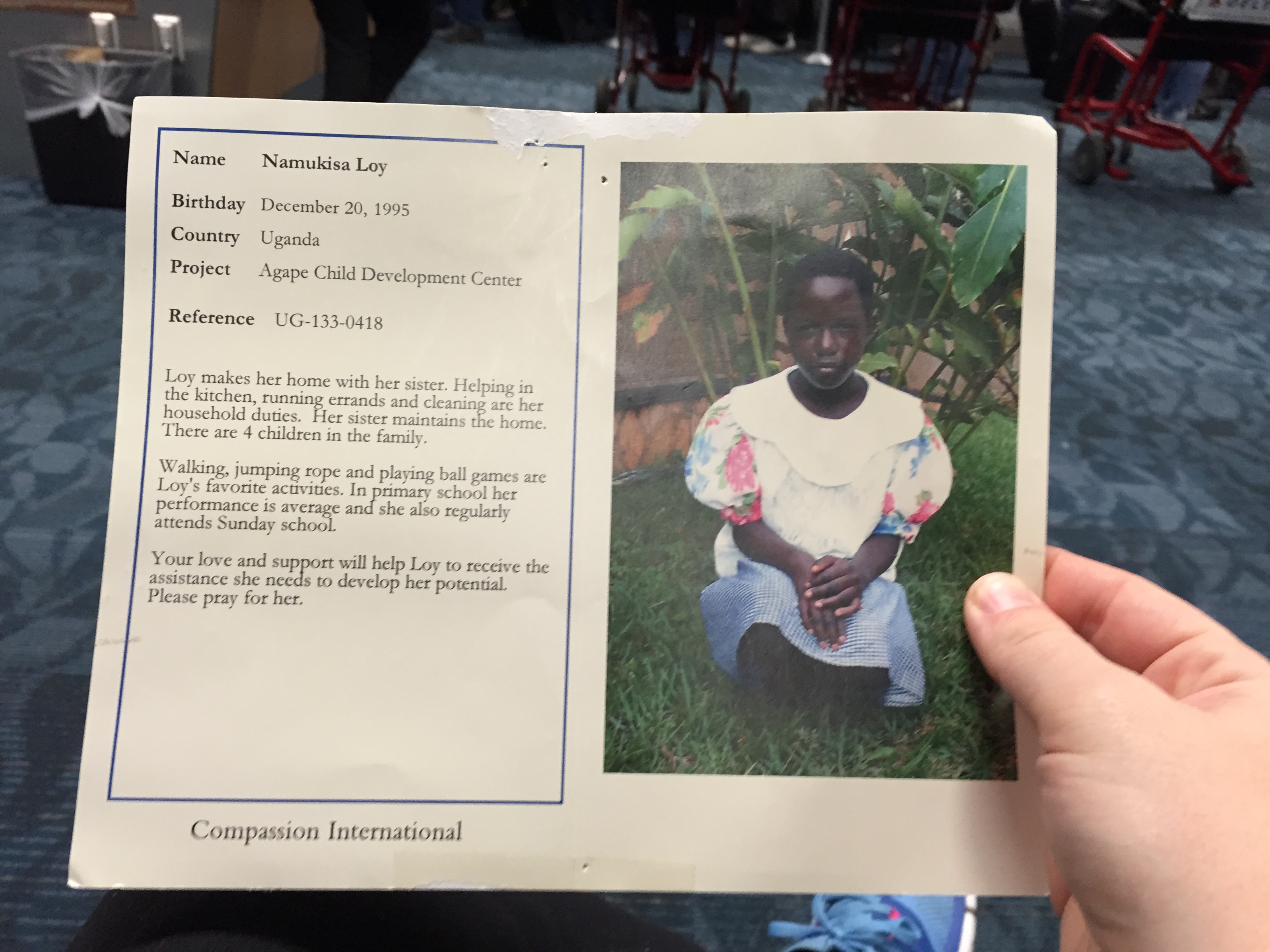 Loy always had a dream of attending university, but in her country less than 1% have the means to attend college.  Through her own hard work, she graduated as one of the top high school students in all of Uganda and was provided a government-sponsored scholarship to attend their very best university.  Furthermore, she was awarded a place in Compassion's very competitive, highly coveted Leadership Development Program.  We continued to sponsor her throughout her college years, which provided for housing, food, and independent leadership training and seminars.
Loy graduated from Makerere University Business School with a B.B.A. in Human Resource Management this fall.  She graduated the equivalent of "Magna Cum Laude" at the very top of her class.  She is the first person in her family's clan and their entire village to graduate from university.  Dennis and I had the great privilege to go to her graduation ceremony in Kampala in October, which was the first time we had met face to face.  What a wonderful and joyous occasion!  We also had the opportunity to visit her home village and meet her family and also visit another small village where she herself is now sponsoring an orphanage with 29 children!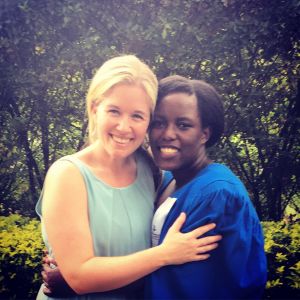 After we returned from our trip, and it was time to start thinking about spring interns, I kept coming back to the idea of bringing Loy over to intern for us.  I didn't even know it was possible, but we began the process of looking into it and ultimately pursued a J-1 intern visa, which was approved in February.  She became the first in her family to ever leave Uganda when she boarded a plan to Denver in early March!
It was an honor to have Loy with our firm from March to May, and she did a phenomenal job.  She gained valuable computer skills and had the opportunity to observe the operations and management of a very busy business.   Although there were certainly challenges and growing pains for everyone, I am proud of our team for coming alongside to teach and mentor her during her time here.  I believe it was a valuable and enriching experience for everyone involved.
Loy leaves to head back to Uganda tonight.  She will be dearly missed, especially by our entire family who loves her so much.  I have every confidence that her best days are ahead of her and she will accomplish great things in her home country, enriching countless lives in the process.  There is no doubt she has already enriched mine.